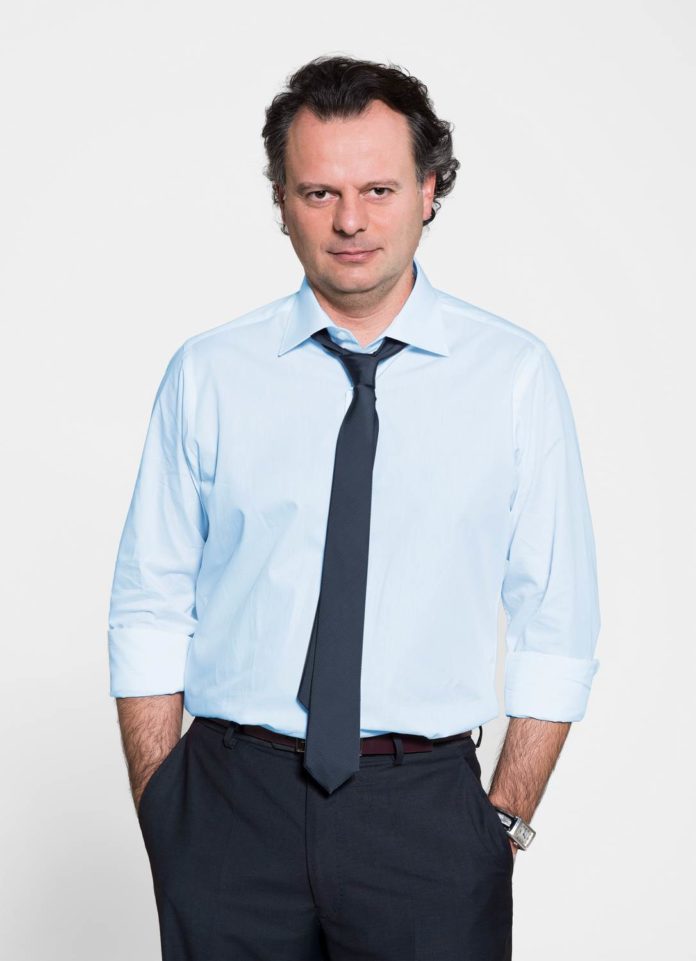 Companies are changing the way they work, towards the more collaborative, less hierarchical principles expressed by the idea of human-centred organisation (HCO). We talked to Augusto Mitidieri, CEO of Sintetica, a company that has embraced HCO to experience phenomenal growth and success.
The world is changing. Although fraught with tensions, underneath superficial social trends lie some deep-rooted rethinking of economic and social purpose. And this socio-economic change is occurring not where we might expect – in the Polis – but within organisations.
Human-centred organisation (HCO) theory is the next level in the corporate responsibility agenda. Rather than engage in a tick-box marketing exercise which leaves basic principles of the organisation untouched, however, the idea of HCO fundamentally changes how an organisation works.
The United Nations founded International Organisation for Standardisation (ISO) established seven principles for HCOs. Organisations embedding the ideal of HCO should:
See difference as an organisational benefit;
Have as their business objectives usability and accessibility;
Have a total systems approach;
Prioritise health, safety and wellbeing;
Value employees;
Value openness and trustworthiness;
Be socially responsible.
How do these principles work in practice? Sintetica, a Swiss pharmaceutical company established in 1921, specialises in delivering injectable anaesthetics and analgesics to patients worldwide. The company, which has branches in Switzerland, Germany, Austria, Italy and United Kingdom, employs 300 people from 29 different nationalities.
In 2011, Sintetica adopted a company culture called 'Sintetica great place to work,' then embraced HCO principles in 2015. We talked to Augusto Mitidieri, CEO of Sintetica, to find out more about how the company is embedding HCO.
Welcome Augusto. Can you tell us more about why Sintetica adopted human-centred organisation?
The HCO model is about embracing collaborative and non-hierarchical working. All managers focus on coaching rather than commanding. According to all evidence we looked at, this approach best harnesses the creativity and innovative potential or our employees as well as ensuring greater employee and client satisfaction.
Our company is highly dependent on innovation. While our core business is delivering injectable anaesthetics and analgesics, where we have been a market leader for many years, we are now forging ahead in the growing field of neuromodulation.
Our choice of company approach is working. In 2012, we established our global division, and last year we saw growth rates of over 200%.
How have you implemented the principles of HCO?
Let's start with management culture. We changed our operations and management structure to give staff more power and autonomy. Our managers should see themselves as coaches, motivating staff to improve, offering support and rewarding staff on merit.
Our most important target when thinking about HCO is what we call 'peripheral decisional autonomy' – which means that staff are actively encouraged to make decisions based on their own informed judgment.
We also want employees to reach their own personal goals, not just company goals. This approach is backed up by ensuring staff have access to high-level training at all time. In 2016, we set up the Sintetica Never-Ending School, which is supported by MIP – Politecnico di Milano Graduate Business School – to train people to become independent leaders. We also have an extensive digital training programme to make sure we are all keeping up with the digital age.
Respect and responsibility are two key words for us when thinking about employee-relationships at all levels of the organisation. Everyone in the organisation needs to have and show respect for others, and everyone needs to take responsibility for decision-making.
How do you ensure that these values and principles are promoted and respected?
I'll give you one example. We developed something called the Sintetica Online Portal, which is broadly an interactive digital platform – and also an app – which visualises the company's structure. It shows the names, photo, roles and responsibilities of everyone in the company. Its purpose is to promote greater communication. The platform makes it easy for employees to see who to speak to when they have a problem or idea, but also encourages more personal communication.
What do staff get out of HCO?
Yes. So far, I've talked about what's in it for the company.
But what about the employees. Generally, I think employees are happier working in an environment that fosters respect, improvement and career advancement. Passion is a motivating force for the company, and it is important for people to feel that they are making a difference – are having a social impact and making change for the better. We encourage people to smile – this improves wellbeing across the company. A true smile is contagious, and itis the identity of Sintetica and its concept of the company being a great place to work.
But also, because we have a model based in respect and greater equality, we aim to offer our employees the same benefits we offer to customers. The benefits we offer employees include smart offices and working conditions, gym membership, a free breakfast, fruit and drinks, that all-important maternity and paternity leave and childcare benefits. A healthy work-life balance is important, and has ensured we have a very low staff turnover rate and can attract high-level talent despite our medium size.
What about the wider world – how do these principles affect those outside your company?
These principles extend to our customers, and we apply to them the same values that define our company. And it means that we, as a company, do everything we can to deliver the best care for patients.
But we also take our corporate responsibility seriously. For example, environmental sustainability is another of our core priorities. We rely on 100% green renewable energy to power our sites. We've also invested in technology to reduce Co2 emissions and water consumption.
The company powers all of its manufacturing sites with 100 percent green renewable energy and has invested in energy-saving digitalised technology plants that reduced CO2 emissions and water consumption by 4.2 percent between 2016 and 2017. We promote a car sharing scheme for employees, reducing in one year the number of cars coming to our plants by 40%. And we've managed to achieve this while also increasing our production capacity by, for example, 55% between 2016 and 2017.
What are your plans for the future?
We are in a very exciting period of growth. Recently, we've received the go-ahead to market a new drug application in the US. The significance of this shouldn't be underplayed – we are one of the few medium-sized companies to have achieved this.
And we are working on a new method of post-surgery pain relief that could change the way we manage acute pain.
What would you say to other companies looking at the model of human-centred organisation?
I'd say that the model has allowed us to make a happier, healthier, more productive and successful company.
The innovative changes we've made to our management culture and structures have allowed employees to build a company worth far more than the sum of its parts.